Razdalje v vesolju
Ne vem kako bi dobro predstavil gromozanske razdalje v vesolju, ampak vem, da se da narediti marsikakšno dobro vizualizacijo z vso to sodobno tehniko.
Za hec sem vrgel vkup sliki Zemlje in Sonca (in Jupitra, na prvi), v pravem razmerju. Enkrat od daleč, enkrat od bliže1.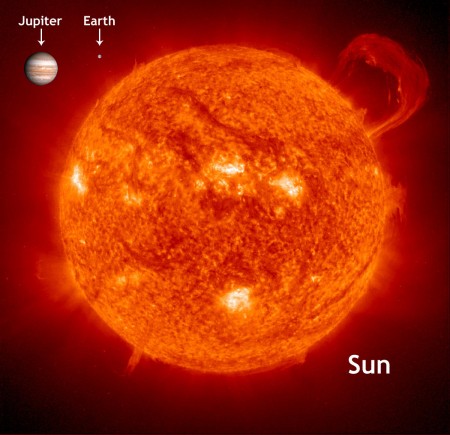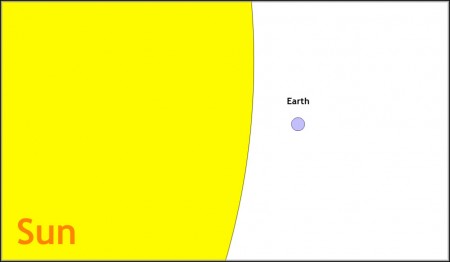 Za nameček pa prilagam še ilustracijo2 naše galaksije, z označenim Soncem.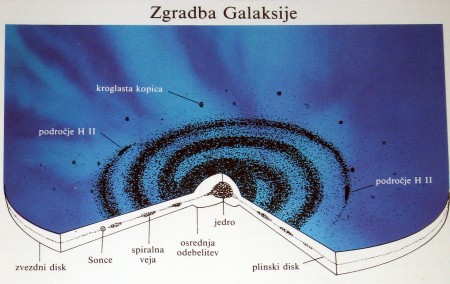 Težko bi pa ponovil kaj podobnega kot je posnetek Powers of ten, ki se sprehodi od nas do roba vesolja, pa spet nazaj do atoma. Zelo inovativen pristop, ampak vseeno izubiš občutek za velikost… logaritemska skala ni ravno intuitivna.
Druga je shematična, ker nisem dobil slike Sonca v dovolj visoki resoluciji 🙂 Slike so z Wikipedije [↩]
iz knjige Astronomija iz zbirke Naravoslovni atlasi, MK, 1996. Po mojih najboljših informacijah knjige ni več moč kupiti, tole pa smatram za fair use, ker gre za nepridobitne in izobraževalne namene [↩]