As it happens, on June 6 2012 we'll have another one of those rare Venus transits. This means that the Venus will pass directly in front of the Sun, similarly to an eclipse (however, Venus is so small you won't even notice it without special equipment).
This is the second transit in the last 8 years, and after that, we won't get another one for over 100 years. To get a feeling, these are the showtimes:
1761 & 1769
1874 & 1882
2004 & 2012
2117 & 2125
This year's transit will unfortunately just be finishing when the sun rises where I live, so there won't be much of a chance of taking pictures. However, stumbling upon that info I remembered that I actualy took pictures of the 2004 transit. Yaay!
Now, 2004 was quite different in terms of technology. I owned an entry level digital camera (this one), poorly suited for such a task. (We've indeed come quite far in the last 8 years, with all the iPhones and Lytros and Angry Birds; I wonder what kind of tech they'll have for the next one in 2117).
Instead, I had decided to use my father's film camera — a Praktica PLC3 with a 200mm lens. I covered it with mylar film and shot blind. Blind as in "not being able to see my results and try out different exposures on the fly." That's the main reason the photos suck: I overexposed them all.
It took me some time to find the film.
I found it last week — still in the camera, after 8 years (and as it turns out, after Kodak went belly-up).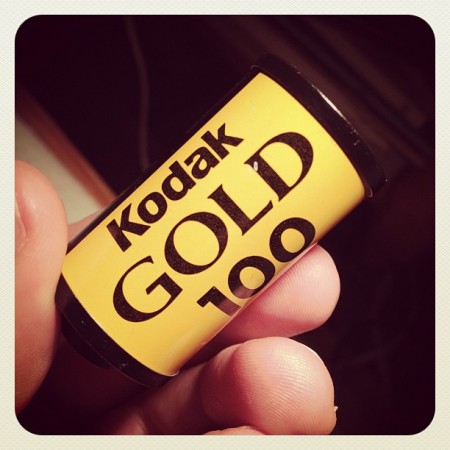 I've had it developed and scanned; all pictures were heavily overexposed (I guess the average metering threw me off; luckily, the film has broader exposure latitude than digital sensors and some details remained and could be recovered using postprocessing).
As if that were not enough, the mylar film made a nasty halo on almost every one of them. 8 years in the camera didn't help either, so the grain's pretty awful (although I chose the ISO 100 for the exact reason of minimising grain).
So this is it: two of the best pics; the first one of ingress, and the other one, somewhere in the middle.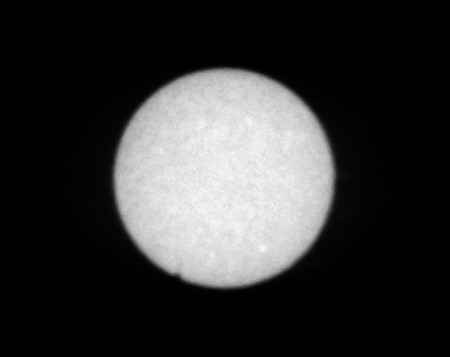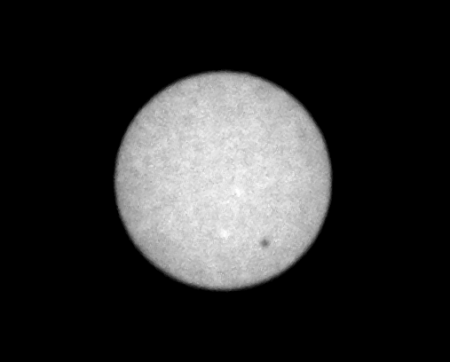 All in all, not that bad for film that's been through so much. But a far cry from what I'd expected. The following picture is from Wikipedia and is awfully crisp. That's because the original is a couple of times bigger, while my pics above are shown in actual size (scanned from film at 14 MPix).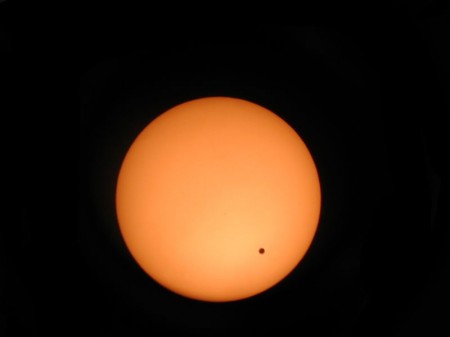 Note to self: next time use a telescope.