Bral sem tale zanimiv članek o delu v CERN-u, kjer avtorja bolj zanima človeška plat zgodbe kot pa znanost. Ko fizika vpraša, kateri je bil njegov prvi računalnik, mu ta odvrne, da Commodore VIC-20 iz leta 1981, in začne razlagati o tedanjih vrhunskih igrah:
"My favourite game was a little scrolling, spaceship-shooting game, but the playability was fantastic. I could play that game for years and not get bored. I have never been able to find a game better than that."
Še preden sem prebral do konca, sem že začel razmišjati o svojem prvem računalniku Commodore 64 in svoji najljubši igri, ki sem jo igral cele dneve (njenega imena pa se nisem dobro spomnil). Spomnil sem se samo, da sem bil fasciniran, ko sem prvič videl, česa je zmožen ta pisalni stroj, s katerim sem dobil tanko (slovensko) knjižico navodil za pisanje preprostih BASIC programov, kakršen je tale na spodnji sliki. 🙂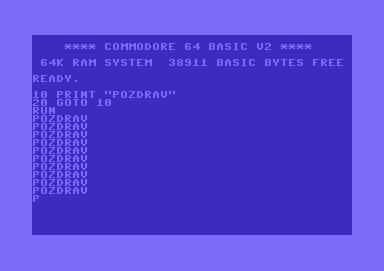 Presenečen sem nad popularnostjo te teme na netu. Na Wikipediji imajo seznam c64 iger, kjer sem našel svoj naslov, potem pa na prvem sajtu na googlu stankal "disk image" (bolje rečeno tape image) in emulator. 🙂
Igra (z imenom Exolon) je velika 32K (s 100 stopnjami in sintetitzirano glasbo vred). Danes (če uporabim "warp mode" emulatorja VICE C64) na mojem pcu teče 3800% (torej 38x) hitreje. Ne gre zanemariti, da je C64 star že 27 let (in da se številke za CPU ne ujemajo ravno z Moorovim zakonom, ker hitrost emulacije nima veze z dejansko hitrostjo procesorja; za RAM pa pride kar prav: podvojitev vsakih 19.5 mesecev, da v 26 letih pridemo s 64K na 4G).
Zgoraj je screen capture igre. V emulatorju lahko celotno memorijo shraniš v 65K file (kar je manj od malo večje ikone) in nadaljuješ kasneje. Spodnja slika, npr., je v nekomprimirani obliki velika 65K.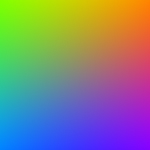 Razvijalci, ki so kucali tole kodo pred 30 leti, si najbrž niso predstavljali, da bo enkrat tekla v emulatorjih na telefonih in v ročnih urah.. oz da bo sploh še kje tekla. Le kje bo tekla naša koda čez 30 let? 🙂